New welding and heat resistant gloves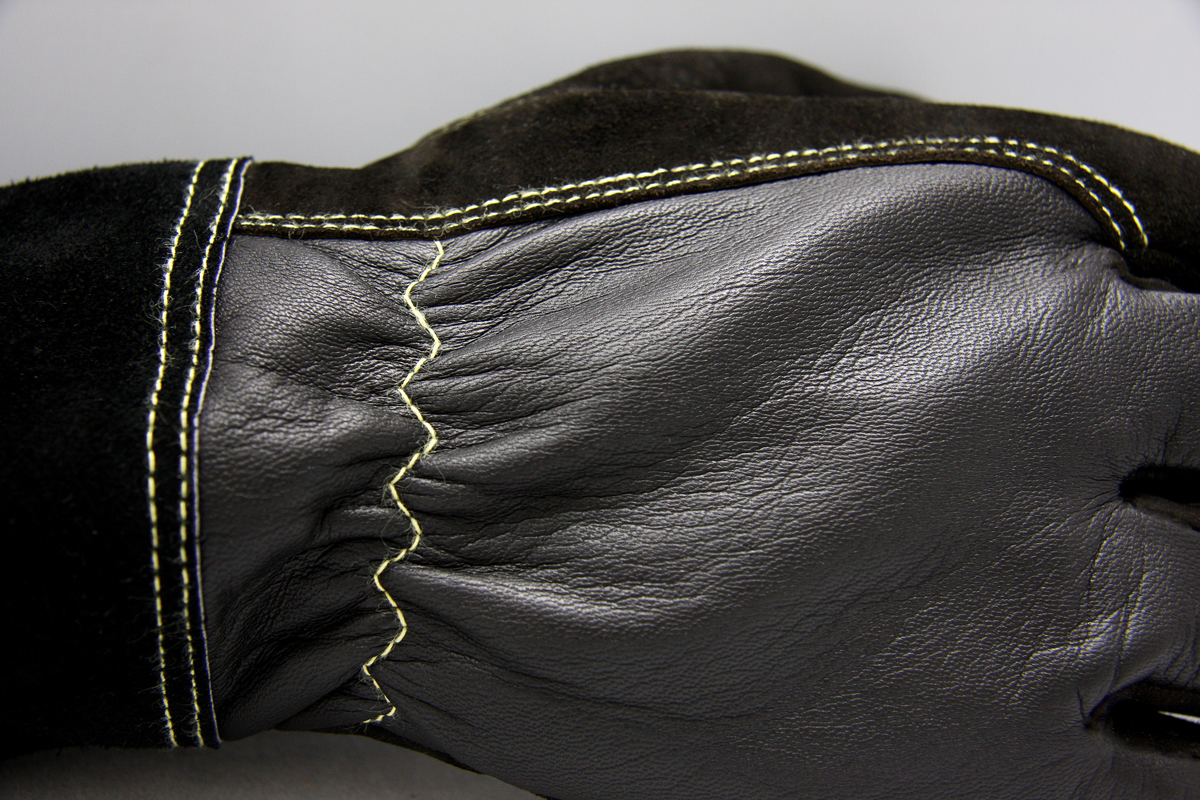 Gloves with leather and Kevlar
Three new models of welding gloves and heat resistant gloves has landed. These gloves are mainly made out of goat leather and Kevlar. These new gloves introduces a whole new look and feel to our welding and heat resistant range. The collection of our black and dark brown gloves includes a variety of materials keeping you safe for crucial moments throughout your work day. The focus has been on making gloves that are comfortable to wear and functional to different types of situations and temperatures. These gloves are just as heat resistant as they are cold resistant which makes them usable for any season.
G-8030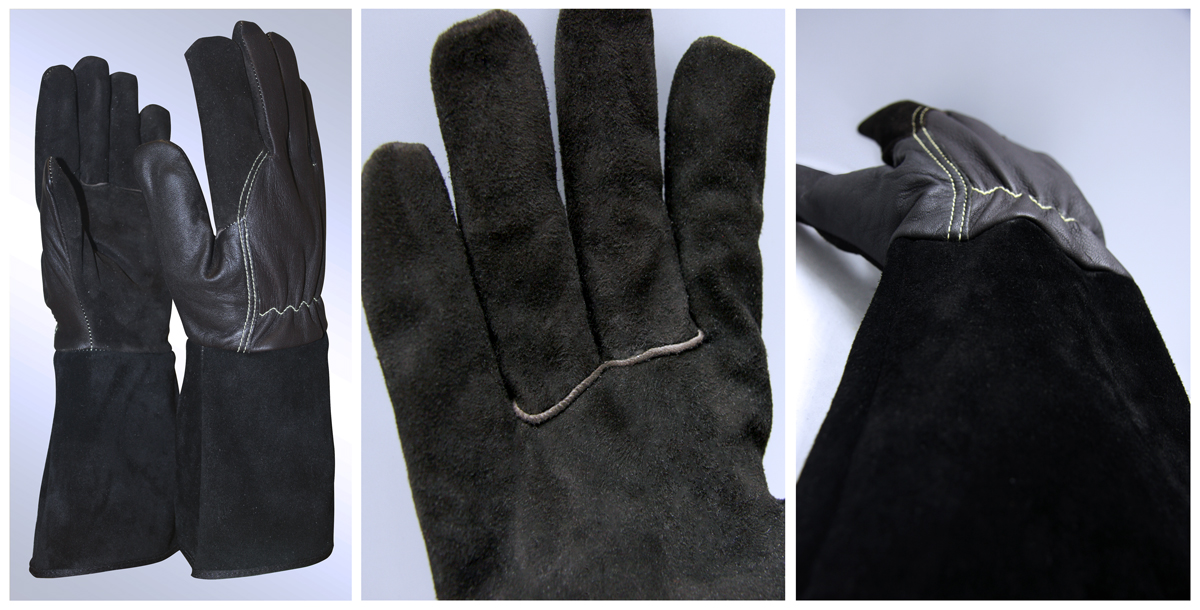 This welding glove is made out of water and oil repellant leather. The palm and inner hand is made of split leather of cow and the outer hand is made of smooth leather of goat. The combination makes the glove heat resistant. The glove is sewn with double seams of Kevlar thread in exposed places making it strong and durable. Kevlar is also used as lining, the brushed Kevlar lining is comfortable as well as functional because it makes for great isolation from both warmth and cold.
G-8050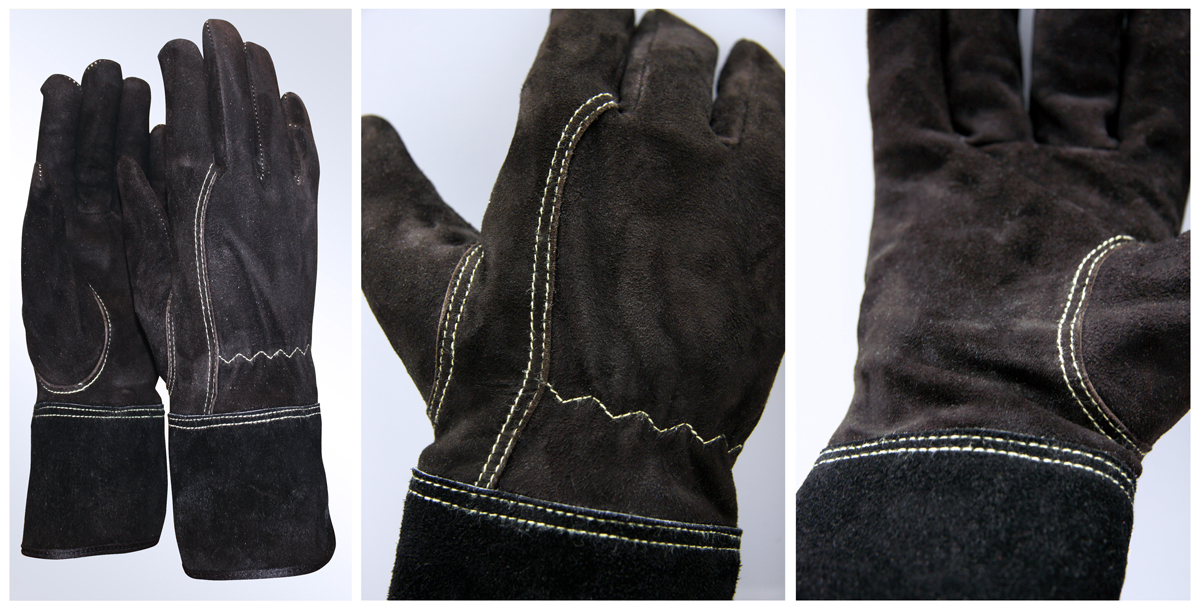 G-8050 is a heat resistant glove in a shorter model. The leather on this glove is treated with a certain formula making it water and oil repellant. The palm, outer hand and reinforcements around the index finger is made of full-grain goatskin which makes it heat resistant. The seams is sewn with Kevlar thread which strengthens the properties of heat resistance and durability. The gloves lining is also made of Kevlar, the brushed lining enhances comfort but also works as isolation against cold temperatures which makes this glove a perfect fit for any type of weather or changing situations.
G-8070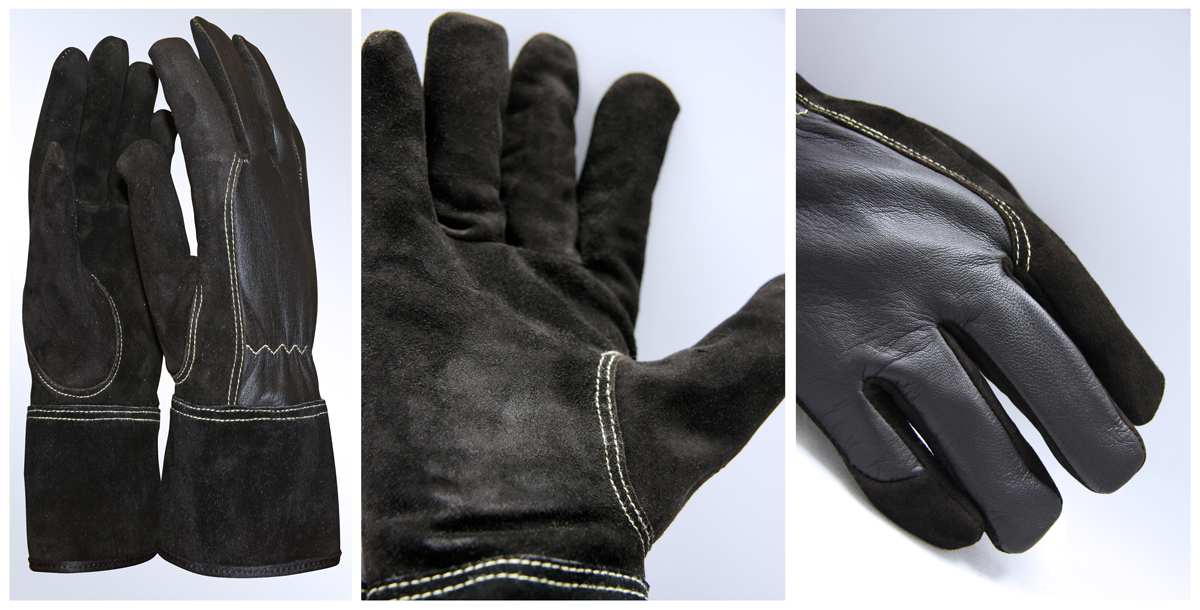 This heat resistant glove is made of a special treated leather making the glove both water and oil repellant. The inner hand is made of full-grain goatskin which also stretches over the index finger inforcing the endurance of the glove. The outer hand is made of smooth cow leather giving it a flexible and comfortable feel. The glove is sewn with strong and heat resistant Kevlar thread, with double seams at particularily exposed places. On the inside we've added a brushed Kevlar lining for extra comfort and isolation for the times when temperature drops and you need protection from cold.
For purchasing inquieries and questions
If you have questions about our range or brand, don't hesitate to contact us via e-mail: Contact information or social media: Facebook or LinkedIn.